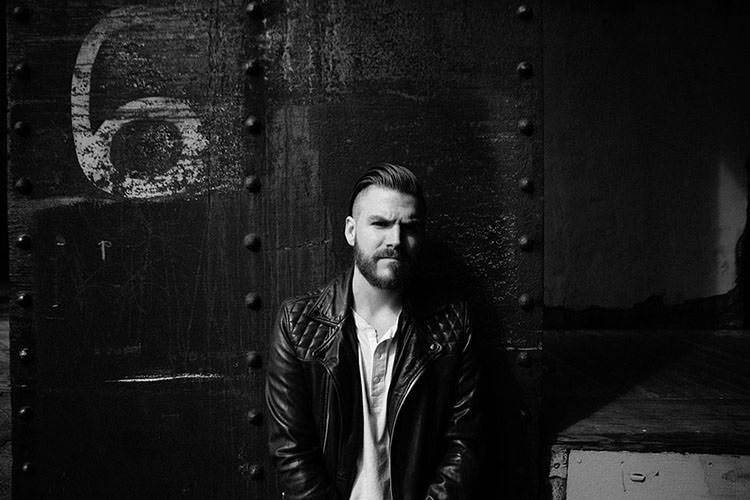 In Retrograde, the debut EP from indie singer-songwriter JW Sargent marks more than just a new musical endeavor. This release found JW Sargent not only moving to an unfamiliar city and starting over somewhere new, but also learning how to do everything on his own and consequently re-discovering himself in the process. With plans to continue evolving and growing into the new year, 2017 is looking bright for JW Sargent, though after listening to In Retrograde, that comes as no surprise.
Interview by Dom Vigil
Can you tell us a little bit about yourself for any readers who may not be familiar?
My name is JW Sargent and I am a songwriter and musician from Philadelphia.
You just released your debut solo EP in November, but you've been involved in other projects for quite some time as well. Were there any lessons that you learned before the release of In Retrograde that helped you through the writing and recording process?
In Retrograde was born out of me moving to a new city and making a fresh start in my life. When I started writing for this EP, I didn't really know a ton of people in my new city but still really wanted to write and put out new music so I had to learn how to do everything on my own. From writing, to production, to releasing the songs, this entire process has been a series of lessons. I think the biggest lesson that I learned about myself throughout this process, though, is that you are the only thing stopping yourself from accomplishing your goals. If you want it badly enough, you will find a way. It will be really hard sometimes, but as long as you never give up, eventually you will get where you are trying to go.
What is the most notable difference between working on a solo EP versus with an entire band? 
The biggest difference I found between working with a band and working by myself is ownership. With other people contributing to the song writing process, you always want to make sure everyone's ideas are represented, and that everyone involved has a say in the direction of the song. Sometimes that means that songs take on a direction that you wouldn't necessarily choose but you have to compromise. When writing by myself, I didn't have to make any compromises; the songs are a composite of parts that I wrote and instruments I played. The songs are cool or not cool because of the work that I did. In a way, that's kind of terrifying but, as someone that likes to be in control of things like that, it was also really liberating for me.
Did you have any major goals in mind when you first started working on In Retrograde?
When I first started working on what would become In Retrograde, I had very little idea of what the project would be; I wanted to sort of start with a blank slate and let the songs evolve organically. I worked on projects in the past where I felt very boxed in to a particular style or writing a specific kind of song and I wanted In Retrograde to be the opposite of that. I wanted to see what would happen so I experimented a lot with different styles and instruments, wanting to make something unique and representative of myself, not something too generic and baseless.
What inspired the themes on In Retrograde?
In Retrograde is, in a lot of ways, my attempt at trying to figure out my place in the world. It deals a lot with finding love, deal with loss and, in general, trying to make sense of the chaos of life. Its probably lame for me to quote myself but I think the line from Ghost really encapsulates the whole EP when it talks about trying to "find a meaning in the mess." These songs are me looking at life through positive and negative lenses and trying to figure out what its all about.
What was the most difficult or challenging part about working on the EP? The most rewarding part?
I think in the case of this EP, the most challenging and rewarding parts were the same – being self reliant. By writing and recording all of the songs myself, I felt a ton of pressure to make them as good as I possibly could, both from a songwriting and also a production perspective. I would get into these rabbit holes of over analyzing the tiniest parts of songs, trying to make everything perfect. While this was really time intensive and I sort of drove myself crazy at points, the feeling of being able to listen to the songs now is incredible and so rewarding. I put so much of myself into making these songs and am so proud of what they've turned into.
With In Retrograde out now, do you have any plans to hit the road any time soon?
Playing live is one of my favorite parts of being a musician so I have been dying to play some shows. In keeping on theme for the EP, I want to make sure that when I do it that I do it the right way, so I'm taking my time and letting that evolve as I keep working on new music. That said, I definitely intend to get out in 2017 and playing some shows.
Do you have any plans or goals for 2017 yet?
The biggest goals for 2017 are to continue to spread the word about the project and get the songs in people's ears. I also really want to continue to let the music evolve and keep writing creative new material. Aside from that, like I said, I definitely want to do some live stuff next year.
Thank you for taking the time to chat with us! Is there anything else you'd like to add?
I just want to say thank you so much for all of the support thus far. These songs mean a lot to me and have helped me make sense of my life so if I can help make that happen for someone else, or even just give them a cool song to listen to that would be incredible. There are lots of things coming up so definitely feel free to follow me on whatever social media you're into and checkout jwsargent.com for links.
STAY CONNECTED WITH JW SARGENT: Facebook | Twitter | Website