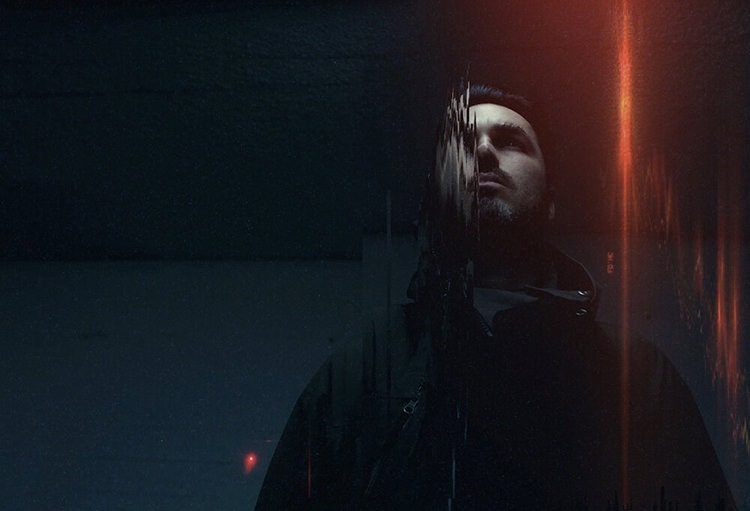 Electronic-rock project The Anix has released a new single "If This World Is With You," available to stream and purchase now on Spotify, Apple Music and all DSPs worldwide. "If This World Is With You" features the The Anix's unique alternative rock inspired sound, featuring intense guitars, emotive vocals and lush electronic programming. The single is the latest music from The Anix since releasing his full-length album Hologram with FiXT in Fall 2019.
''If This World is With You' is the lead single for my upcoming 2020 album, so it was important for me to set the mood of what to expect throughout the year," says front-man and songwriter Brandon Smith. "My primary inspiration for the new album will be imagining a future era of music based on what was happening in the early 1990's, so think '2094'. Rather than going hyper futuristic, I am keeping the roots close to the source, however introducing genre bending concepts, such as the electronic feel of The Prodigy, with the recklessness of Sonic Youth and Nirvana. Simplicity will be another focus, drawing inspiration from The Smashing Pumpkins track 'Zero', but adding additional electronic layers to the track to give a deeper hyper dimensional sound which wasn't present on most "grunge" tracks from the 90's"
Originally founded in 2001 by Smith, and later joined by brother Logan Smith with longtime friend Chris Dinger, the group toured the Hollywood rock club circuit for several years. After writing hundreds of songs and playing countless shows, the band signed a deal in 2008 to record their first full length studio album titled Demolition City. The band then landed a deal with The Diesel Management Group and toured throughout Europe on the "Rocket Science Tour" with electronic masterminds Apoptygma Berzerk.
In 2011 The Anix signed a record deal with Cleopatra Records to record their second studio album titled Sleepwalker. In 2016, The Anix began the process of reinventing themselves, shifting away from a touring band into a studio project. After a full year of development, the group emerged with Ephemeral in March 2017 as their 2nd album on Cleopatra Records.
In 2018, The Anix completed their metamorphosis from band to solo project as front-man & songwriter Smith signed with FiXT, the artist-owned/operated independent record label of electronic-rock pioneer Klayton (Celldweller, Scandroid, Circle of Dust). Focusing on releasing consistent material since singing with FiXT, The Anix released the full-length album Shadow_Movement in 2018 and album Hologram in 2019, with a new album coming in 2020.
For more information, visit The Anix's official website.